Stick gambling is a traditional hand game played by many Indigenous people, with the rules varying among each group. Players hide tokens in either hand and the opposing team guesses where they are, winning or losing sticks along the way. Games can last for several days and various possessions can be staked, won or lost.
Canada Wild Productions, an independent documentary production company based in Vancouver, captured footage of a stick gambling tournament while filming KONELINE: our land beautiful. The following comes from their blog on the experience.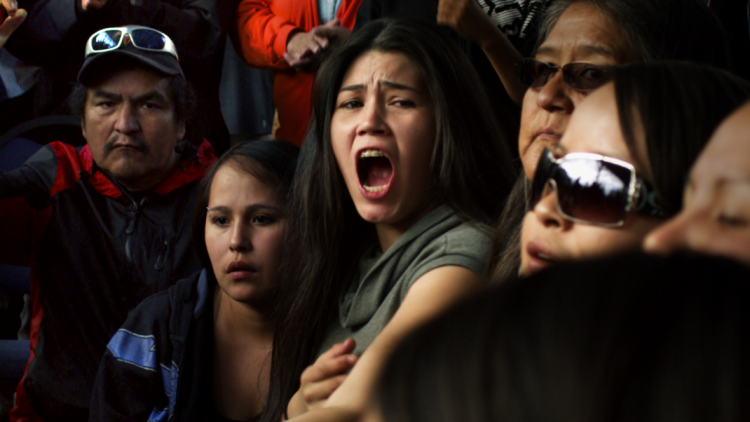 Mary Dennis explains how the game works with its secret hand signals and hidden tokens and I still don't get it. But what I do understand is that this is a bunch of people transported by the spirit of the game.
Tenesma (Mary Dennis) and Ajit (Carol Quock) shared their winning secrets:  "You follow your intuition. You are just guided. You go against your mind. If you keep getting "out" do different than what your mind is telling you – its coming from your heart."
To think about – or discuss with a friend
What does it mean to be "transported by the spirit of the game? Is this a good thing? Why or why not?
Is gambling a matter of the heart or the mind? Or both? Explain.
Is intuition always a trustworthy guide? When should you trust your intuition? When might that be unwise?